About
Welcome to Houston UFC/MMA Fans! After the UFC 192 weigh-ins, come rock out with your favorite local artists at Warehouse Live's green room.
Doors at 6pm Show at 8pm
Purchase tickets here:
https://www.ticketfly.com/purchase/event/929671
Show is all ages, 21 to drink.
Artists performing:
AL3, official DJ of the UFC
GnoName
Chiemeri
The MadMen Crew
Thrill of Seconds
Press inquiries, contact Mauro Alvarez
#ufc192
#houston
#livemusic
#chiemeri
#themadmencrew
#gnoname
#thrillofseconds
#mmafans
#almf3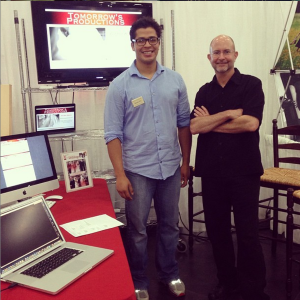 It is now 2015, and I got into the production game straight out of college in 2004. So much has changed in how video, photography, and marketing are put together for the new genre of consumers. But we are not scared of that change.
We've embraced technology without forgetting our core values which is: put our best efforts into our clients productions, at an affordable rate.
If you have a project, no matter what size, we can handle it. As of August 2012, I began to work with Chad Prince with Rockhill Films. Between the two of us, we have 6 DSLR's, light kits, steady cams, 3 iMac editing suites, 3 Laptops, and some GoPro's for the first person perspective.
Most importantly, we have character, and any project we decide to do, we put our best effort into it to make sure everyone involved is more than pleased with the final product.
Live to the best of your ability and we look forward to bringing your project to life.