Don't Mess With H-Town Underdog Party shirt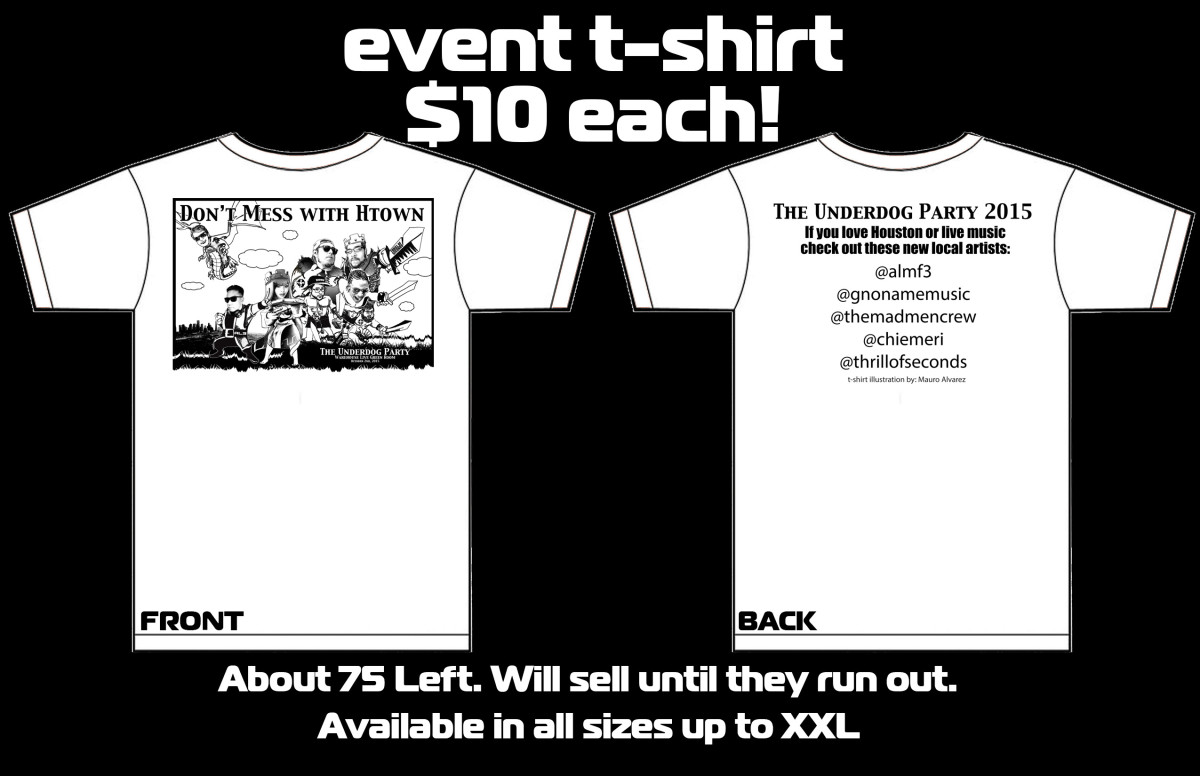 One of a kind 50/50 blend t-shirt commemorating the Under Dog Party concert. The performers for the event were AL3, Gnoname, Chiemeri, The Madmen Crew, and Thrill of Seconds. Nice quality t-shirt, you're supporting awesome new artists, and helping me clean out my garage at the same time!
GOAT T-Shirt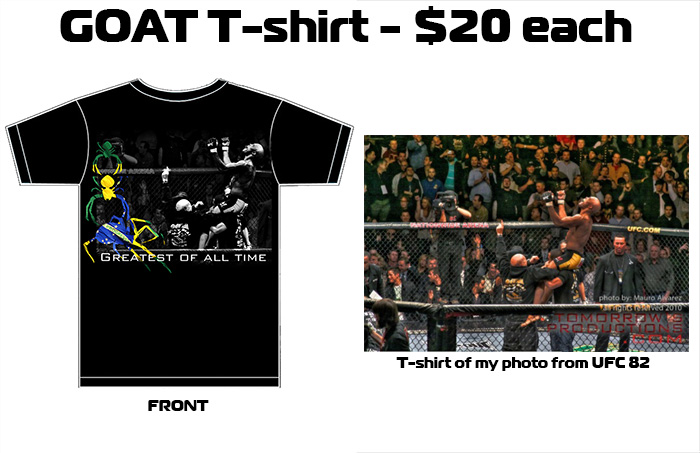 This is a prototype so just a limited run unless they get approved. I shot this photo at UFC 82 in Columbus, OH after Anderson Silva defended his belt against Dan Henderson.
Poster Prints
Dimebag Darrell – Cast a Shadow (20 by 30 – $50.00 each or 16 by 20 -$33.00 each) plus shipping $9.00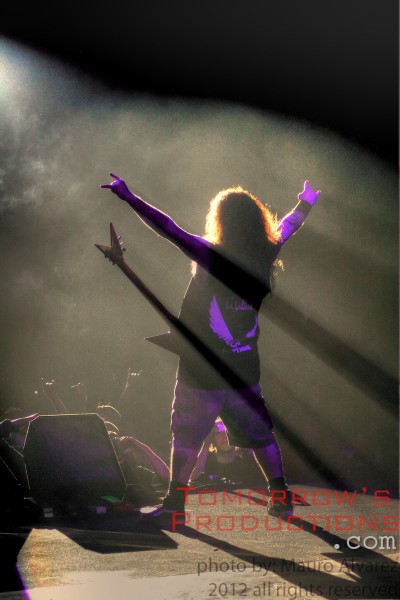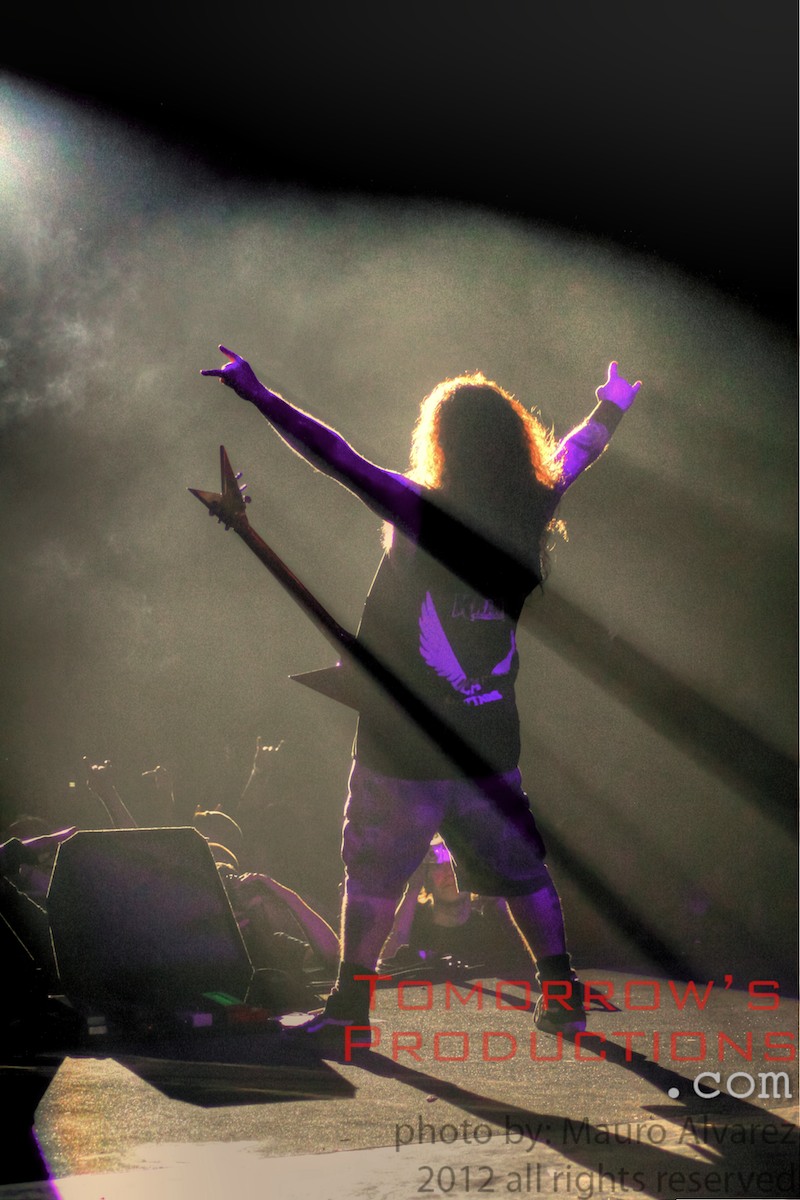 Anderson Silva – Proven Greatness ( 20 by 30 – $50.00 each or 16 by 20 -$33.00 each) plus shipping $9.00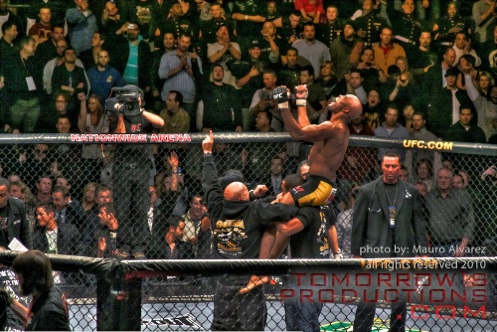 Slash – Sucker Train Blues ( 20 by 30 – $50.00 each or 16 by 20 -$33.00 each) plus shipping $9.00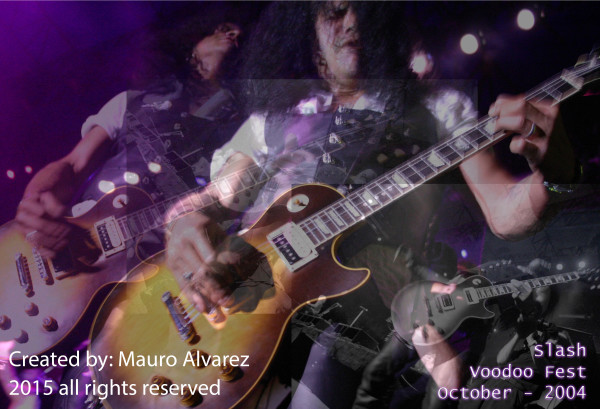 Welcome to the Jungle ( 20 by 30 – $50.00 each or 16 by 20 -$33.00 each) plus shipping $9.00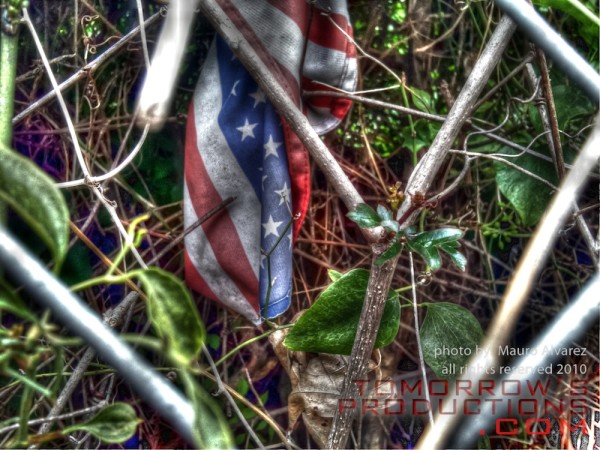 Child's Play – ( 20 by 30 – $50.00 each or 16 by 20 -$33.00 each) plus shipping $9.00